Why Dizzy Tyke Designs !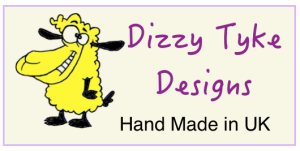 As a Yorkshire Lass I will always be a Tyke at heart and my friends keep telling me I'm a bit Dizzy for following my dream to work full time with Yarn, Wool, Fiber and fabric. I am a crafter with over 50 years experience, who majors on knitting, spinning, yarn dying and weaving along with sewing. I teach both knitting and sewing to beginners and helping the more experience to develop their skills base.
Designing and produce high quality, well finished patterns, project packs and off the shelf goods from across the handcraft spectrum for in the home and wearing. I will also undertake bespoke and commissioned work.
All of my goods are produced by me at home in a smoke free environment , so no factory, out sourcing or overseas production.
I take great pride in choosing the right materials for each item, to ensure the appearance right whilst maintaining attention to detail in quality, finish and durability, with the range of yarn and fabric mixes and qualities fit all pockets and project types. Many of my yarns are pure wool from traceable UK producers.
My love of short rows and cables means will be a reoccurring element in many of my knitting designs. If you see something that takes your fancy but would like a sight variation, get in touch and I am sure I will be able to accommodate you.
'Off the Shelf' items are all hand made by me, so no factors or outsourcing and if you want to commission an item, get in touch using one of hate mediums at the bottom of the page and we can discuss your requirements.
My range of designer cushions is expanding, with themes ranging from Triathlon to Yoga and Camper Vans to horse riding, they come finished with fillers perfect for gifts. Many of the fabrics I use are end of role or repurposed new products ( e.g excess store stock such as new curtains or throws), I also source fabric sample books from stores that are replacing them, these make amazing appliqué fabrics. This material sourcing process enables me to minimise production costs and to put perfectly good materials back into the production cycle in this throw away world. However, this does mean there may only limited stock / production of each material combination
All items come with care instructions.

Why not join my mail list to get blog updates with information on new patterns, reviews of shows and wool shops and a chance to enter my lucky draws.
For information on Refunds and Exchanges, Custom and Commission Order, Post & Packaging, International Parcels and privacy Policy visit Policy and Procedures.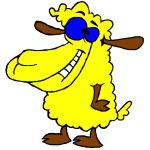 Deb
The Dizzy Tyke