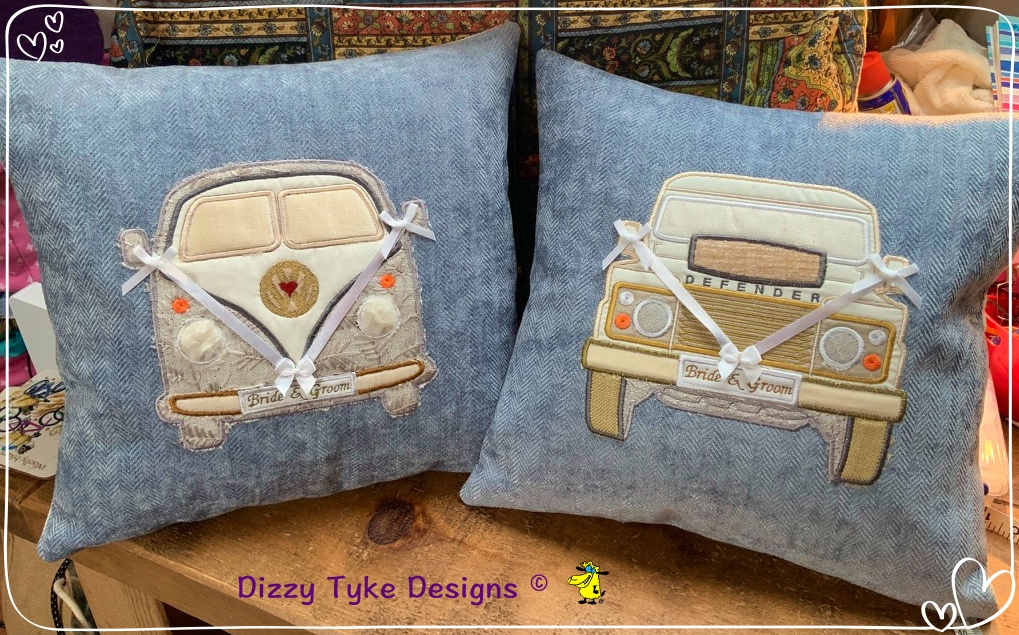 Attention to detail
People ask why I edge my appliqué with a zig-zag stitch rather than the quicker and cheaper to produce E stitch that other craft producers use. I have several reasons the main 2 being…..
It protects edges from fraying and increases the life of the cushion.
The design jumping out at you rather than bending in.
Slide the bar and compare the finishes for yourself.
---
Whats New ….
You can now have you vehicle cushions personalised with your vehicle registration or vehicle name( up to 8 letters). This will be on a proportionality sized plate added to the cushion before dispatch. To add this extra to your purchase add the number plate option to your basket when purchasing your cushion.
Weddings are Back……
These new Wedding Themed cushions are the perfect addition to your special day. they are also an ideal finishing touch if you hire out your vehicle to wedding planners. Currently the 4WD and Camper van are amiable but other vintage vehicles will soon be added to the range.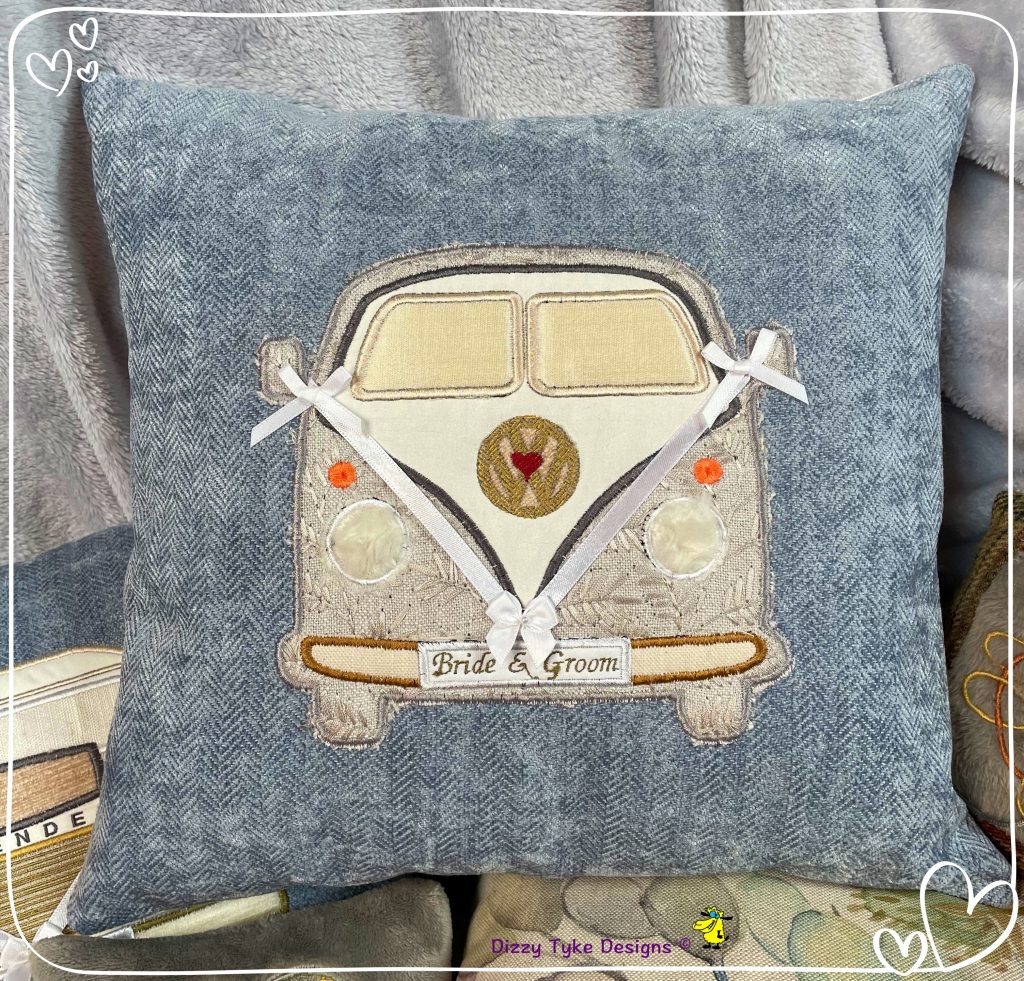 ---
Don't forget to follow me in Instagram, Twitter or Facebook, alternativly join my mailing list for update and offers. Use the links at the bottom of the page.
Deb (The Dizzy Tyke)