Spring is almost upon us and with an early Easter just around the corner it time to start thinking about those new projects in lighter weigh wool and cottons.
Time to delve into you warm stash and plan for those finer festivals on the horizon. This year I will visiting Wonderwool Wales in April and bringing back some ideas and photographs to get your creative juices flowing. Anyone making the list the show web site has a healthy list of near by accommodation, which enables an early start to the full day show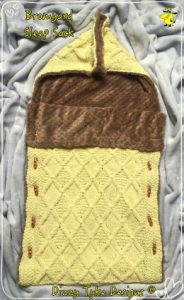 The Bromyard, which is last of this seasons sleep sacks has just been released. you can by direct from this  site for just £2.00and I'll e
mail you the Pattern PDF within 24hrs.
This sumptuous sleep sack has a delicate cable design, is knitted in one piece and has a novel buttoning hood to allow for more versatility.
The sample shown as a fleece lining making a striking contrast with the cream Patons Favrito Yarn and creating a feature of the button line on the hood, giving it the feel of luxury.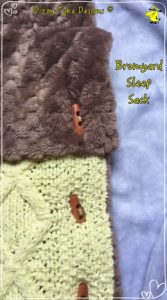 If you just can't wait you can down load immediately from Ravelry, Love Knitting, Crafts or Etsy. prices will vary due to VAT and £/$ exchange rate dependant on site purchased through.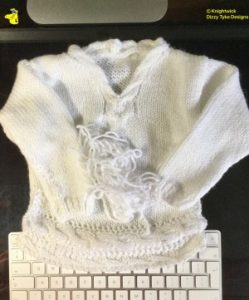 On the needles at present is the first in the spring summer range, the Knightwick Caftan, has clean simple lines, with a cable detail on the neckline and hem.
Most patterns are write in UK sizes and inches., have a look at this handy conversion chart for guidance.
Join my mailing list for offers on new releases.
Deb
Keep in touch on Twitter and Instagram.