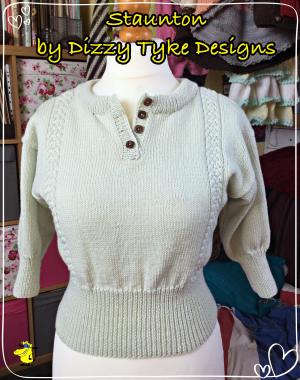 It looks like Autumn has arrived and thoughts in the crafting world are starting to go to Halloween and Christmas.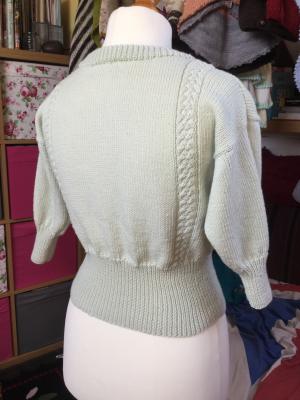 The Staunton Sweater Pattern has now been released. With its retro look, this double knit shapely jumpier is prefect for cooler Autumn days, when it can be warn casually with jeans or dressed up for that special occasion with a skirt or slacks . The stylish ¾  length box sleeves sit just below the elbow and it has a cable detail running over each shoulder, complimented by the wide welt and cuff details give it shape. The pattern is now available here, alternatively for immediate downloads visit LoveCrafts, Etsy or Ravelry.
After spending time building up my pattern portfolio, this Christmas will see the availability of a range of themed cushions for sale off the shelf. They feature various topics and are competed in Embroidery and Appliqué.
Keep an eye on the off the shelf page for updates, however the cushions will be one off items, so when they are gone they are gone.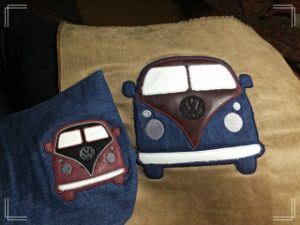 Don't forget to join my mailing list for updates and offers.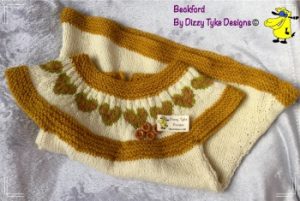 Coming Soon……New Knitting Patterns currently at the proof readers include the Beckford Tunic Dress. Perfect babies and toddlers for that extra layer and can be worn with Jeans, leggings or on its own. it features a heart detail on the yoke and buttons up the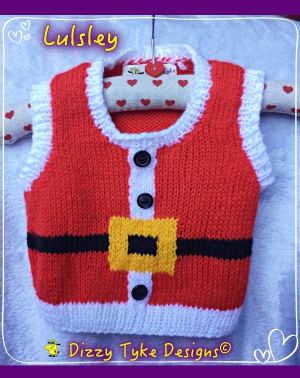 back. Knitted in sports weight yarn, it knits up quickly but has substance for shape and warmth.
TIP. Not sure on what yarns to use, have a look at the yarn gauge and comparison charts. they allow you to swap and change to appropriate yarns whilst keep ing the gauge and design true.
Lastly…….Don't forget the FREE patterns, especially the Lulsley a simple and fun tank top for new additions to the family and enjoying their first Christmas.
Happy Crafting
Deb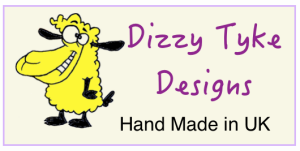 1,009 total views, 1 views today