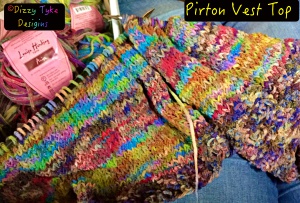 The dark evenings have closed in, since the end of Summer time Hours, also Halloween and Bonfire Night are gone for another year, just St Andrews Day left and Christmas will be upon us.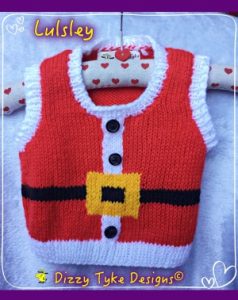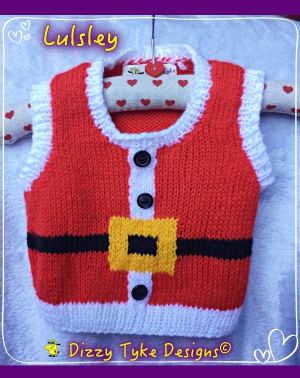 So long dark evenings leave plenty of time to get crafting be that knitting sewing or an other craft that takes your fancy. Here at Dizzy Tyke Designs were busy finishing off the Christmas goodies and starting on the spring designs, with a few in the early sample stage.
Don't forget you can still download a FREE copy of the lovely Lulsey Vest Top, making sure that new addition to your family can join in the Christmas Sweater Competiton. 
I've been reading on line a lot this week about the disappointment and frustration at the cost of parking at some major National craft shows in the UK. Sometimes public transport isn't also viable option be that through lack of integrated systems or the practicalities of getting connections or the amount of goodies you carry away from the event. With this in mind I stopped going to the major commercial multi location shows last year and recommend visiting smaller regional shows with local suppliers and the much more relaxed and friendly atmosphere.
In September I visited Yarndale up in the beautiful Yorkshire Dales Town of Skipton. It was a very busy event and would recommend either going early then popping down into Skipton at lunchtime for a couple of hours, then returning to the show later in the day. There's a free shuttle bus into town just five minutes away. The suppliers at the show  were varied, good value and showed real enthusiasm about their products not just employed to sell big brands. However some wheelchair users had difficulties visiting stands due to the show being held in the cattle sheds and the slurry gullies stopping wheelchair access., but in most cases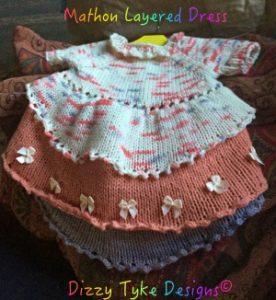 the stall holders were on hand to help where they could.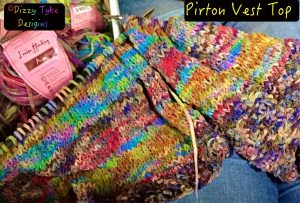 Coming soon to Dizzy Tyke Designs will be the Pirton, a chinky easy knit ladies Vest top. No fancy stitches and made in one piece with  just 2 short seams on the shoulders.
In the final stages of design is the Mathon Layered girls cardigan. The sample shown is in lightweight aran / Wosted yarn. Both will be out before Christmas.
Why not Join our mailing list to be kept up to date with new releases and offers. 
If you have yarn in your stash that's not the weight you need for the project picked don't forget there is some flexibility if you use 2 strands, it makes approximately the next yarn weight up. But ALWAYS check your gauge before starting to knit. The Love Knitting Cheat sheet on yarn weights is a useful guide., to cutting through the mystique of not only different weights, but the different names they are given across the globe.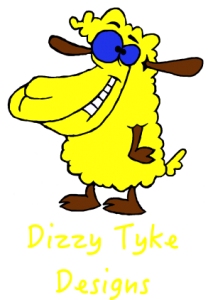 Thanks For visiting my blog, happy knitting.
Deb, the Dizzy Tyke
5,115 total views, 1 views today