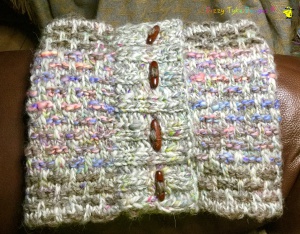 January may not be seen at the best time to get the house reroofed, but when your studio is in the attic space you just have pick a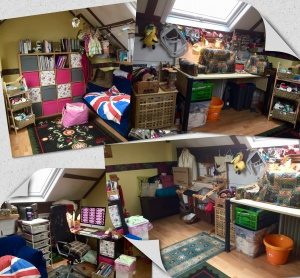 date, bite the bullet and get on with it.
So that meant a week to empty the room and storage, 2 weeks for the roofers, 2 weeks to dry it out and decorate then a week to get everything back. 
What it has meant is for the first time in a while I've had a good clear out and stocktake, along with creating a few designs for my spring summer 2019 releases, that just need photos and a final proof read.
Here's a sneak preview of a few…..
The Twyning is a super cute poncho, for newborn up to toddler. it gives an extra layer, but keeps arms and hands free for balance and play. The striking design is created using a slip stitch, so no complicated working with 2 colours on one row. Knitted in Aran Weight Yarn, its the perfects addition to any spring wardrobe.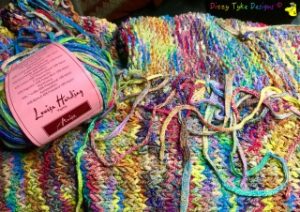 The Pirton, is a Ladies casual sleeveless vest, that can be worn with anything. Its knitted in one piece and has no button holes or complicated shaping. with only 2 small seems and forgiveness for small errors in tension, this is the perfect beginners garment.
Lastly is a super chunky Cowl. The Rhydd is a simple but effective super chunky cowl, that can be created in one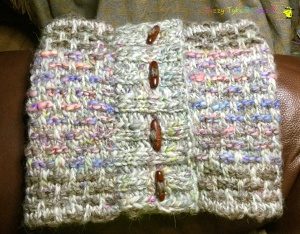 evening, for that last minute gift or prefect addition to your winter wardrobe. in with this seasons theme of slip stitch designs, its an easy to create look without getting the yarn and your fingers in a knot.
Next month sees the 2019 Wonderwool in Builth Wells, as always I'll be visiting and look forward to meeting suppliers old and new, along with the myriads of enthusiasts that always attend come hail wind, sun or snow.
Deb ( the Dizzy Tyke)
561 total views, 1 views today