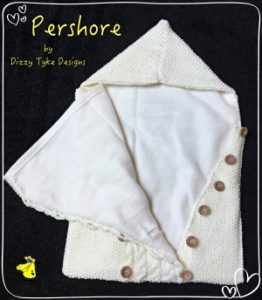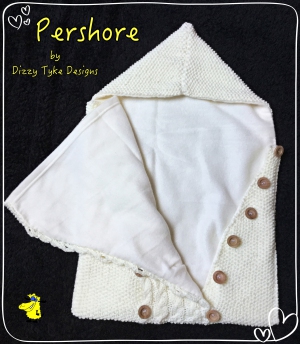 New out for those Valentine Babies, the Pershore Sleep Sack.
This baby's sleeping sack / papoose comes in 4 sizes starting at newborn. Knitted in one piece (including button bands), there is only one short seam along the top edge of the hood.
Samples shown are size 2 in White Hayfield Baby Aran and Size 1 in Vintage Rowan Aran, both the optional fleece lining.
Approx overall sizes – Width/Length – 13½"/23", 16½"/26", 18½"/28", 21½"/30"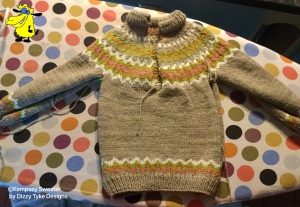 For those looking forward to the Kempsey Sweater due to be published later this month. Now is the time to practice your Chinese knot buttons. Here's a link to help you practice. 

For International sizing Comparison have a look at our new easy to read Baby and Toddler Chart.