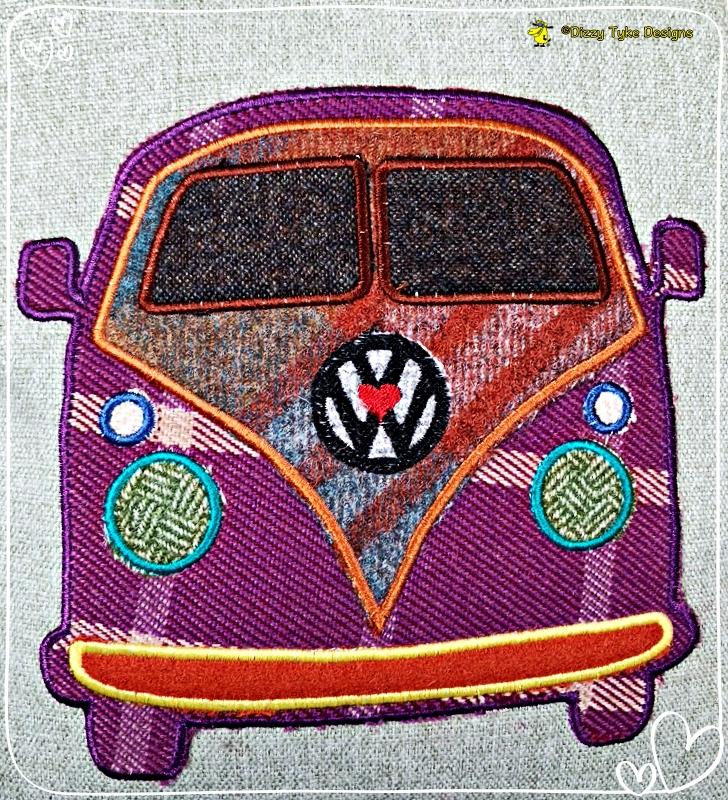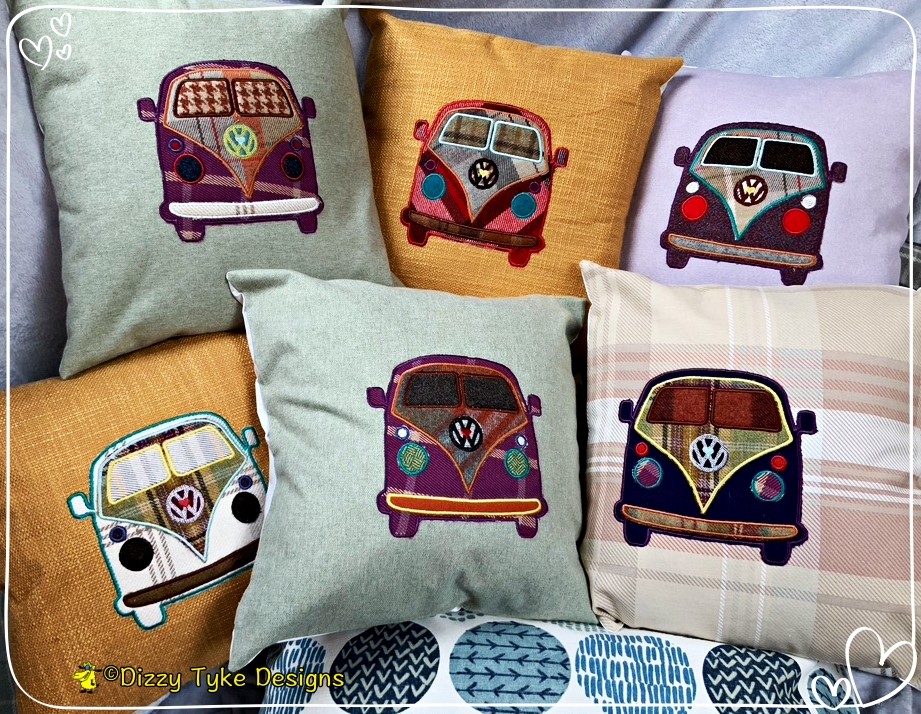 In anticipation of a limited Camper Van season starting soon, I've created a range of luxury cushions to suit any decor combination.
All edges of the cushion are salve edges or overlocked to prevent fraying. The appliqué itself has no raw edges, although this dramatically increases the stitch count of any design it gives not only stunning outlines, but also longer lasting finish.
Like many other items sold by Dizzy Tyke Designs, the materials are ethically sourced to not only prevent good new fabrics going to waste, but to nurse the best prices possible are passed onto customers.

This means there is a limited supply of each designs and or colour combination, but on a positive note you are getting an individually designed and hand made product made using exclusive designs created in my studio.
Here's a quick sneak peak of the WESTON a new a pattern that will be released in early June as soon as I get it back from the final test a knitter is doing at present. This cute cardigan is Knitted in baby Aran and easy to create, there are no button holes but a simple toggled fastener.
Don't forget my handy Needle Conversion Chart for US and UK sizes.
Join the mailing list to be amongst the first to get a copy.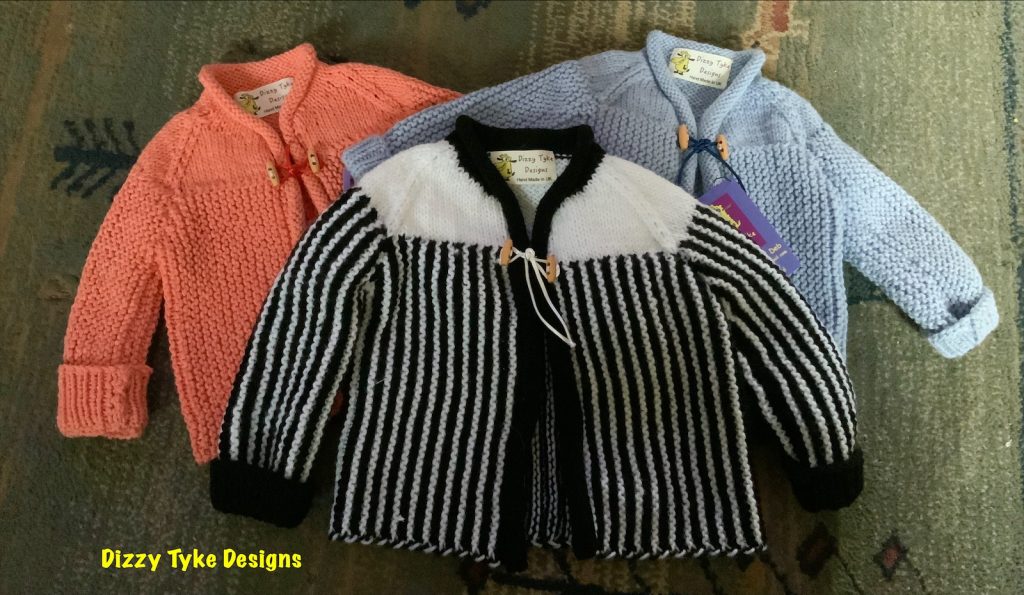 What's coming over the next few months…..
A FREE pattern for a child's vest, with a front pocket, prefect for pocket toppers to change the season and theme with one sweater.
Hopefully a review of the Malvern Quilt show, COVID19 permitting.
A quick knit winter cowel pattern.
I'm looking to start a you tube channel with knitting and sewing tip, with particular help for left handed crafters.
Look forward to Christmas, quick trimmings to make and gifts to purchase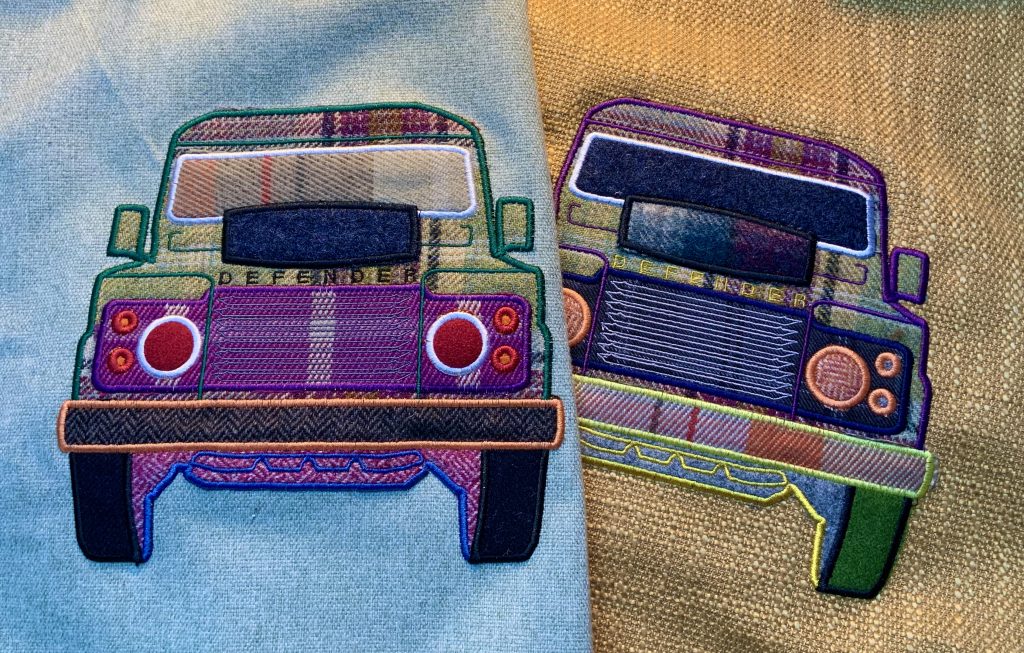 Later this week this eye catching Land Rover Discovery Design will be added to my cushion range. The VW Camper was such a hit Ive been working on this brand new design that is the perfect gift for anyone who loves everything 'Landy ' .
Thanks for taking a look at my update and site.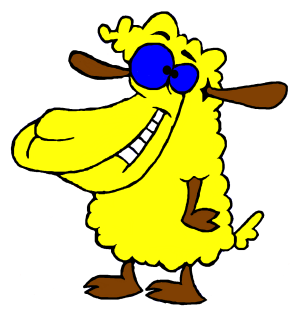 Deb (The Dizzy Tyke)